Today we will be speaking of a sustainable, eco-friendly brand that speaks of immense love towards pure handloom. As we already know how hard it is to find authentic handlooms these days at the best price, this article will be the end of the quest of finding handlooms.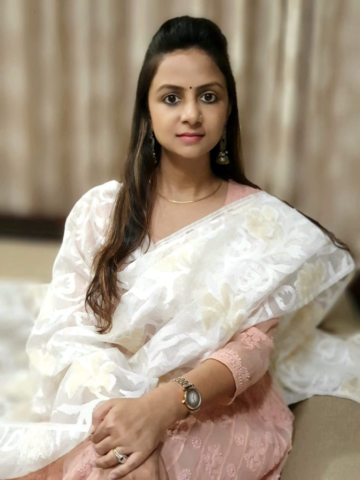 Founded by Aakanksha Gupta in the year 2015, The Weaves is an ode to the magnificent stories about the symphony of artists, weavers and designers.
Successfully over the years, Aakanksha has ensured work and opportunities to the artisans locally and thus her brand not only screams designs and authenticity but also a purpose that's above everything else. It speaks about empowerment and preservation of our Indian Handloom Industry.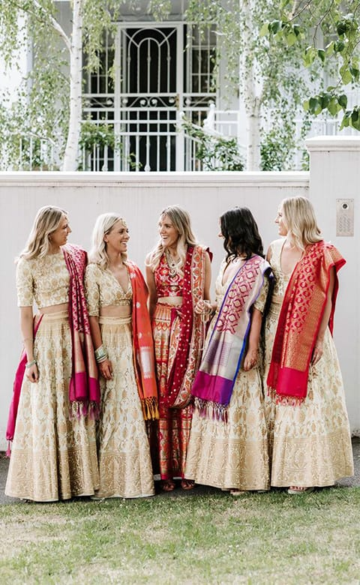 Secondly, I shop so much these days and honestly sarees never fade. I feel sarees grow rich over time with memories and special incidents. I still have authentic handloom sarees, Banarasi and Chikankari that was passed on to me by my mom and grandma. In this world, where fast fashion seems to trend, our sustainable and eco-friendly weaving culture sometimes might seem to be out of trends. That's where Aakanksha ensures designs that make you stand out as well as gifts you an evergreen piece for your cupboard and memories.
Embracing craftsmanship, dedication, tradition, and innovation, every piece speaks of a commitment to excellence.
Lastly, the price point is something that won't make you feel at all burdened. They also have amazing dupattas that can be custom made for brides as well. They also have their amazing Banarasi Lehengas, which is my personal favourite.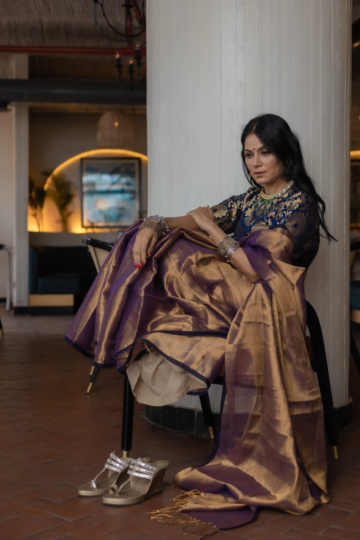 It is not just an article of clothing, but a piece of heirloom that can live on forever.
Everything they do - from their products to their services - originates and culminates at their root source (weaves). Awe and inspiration comes from the weaves. This as well shows the real meaning of the name of the brand. 
With The Weaves, Indian textiles & handlooms are finally getting their due respect. Now luxury heritage weaves are for everyone to adorn at the best possible price. Storytelling has been introduced by the brand in a captivating way. Take a look at some of my favourite pieces to dig into it more!! 
Every piece tells you a story that comes directly from the weavers, gifting you an experience that is tattooed for a lifetime. 
We will be having our next article entirely on it!!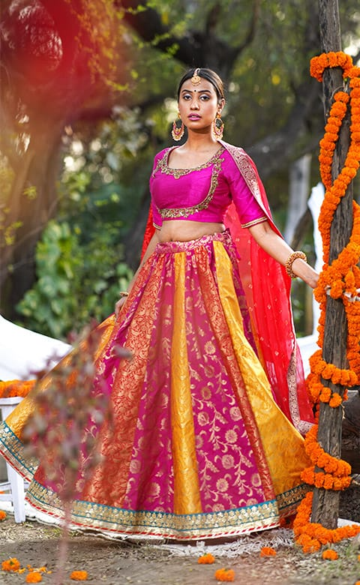 So now the search for authentic handloom at an affordable price and premium quality comes to an end with The Weaves.
You can also expect customisation options that are taken by them as per client requirements to ensure client satisfaction like never before!
Take a look at their website and social media and order your favourites now. When you join with The Weaves family, you not only buy a sustainable piece but also help support our local artisans.
Visit the link below to read the complete article.
https://m.dailyhunt.in/news/india/english/tamanna+sharma-epaper-hb88c6160308f45d99769e5a0ea1ea8a8/weaving+stories+with+weaves+the+weaves-newsid-dhb88c6160308f45d99769e5a0ea1ea8a8_4b3567609a4711edb5ffaf0f0db1251d?sm=Y