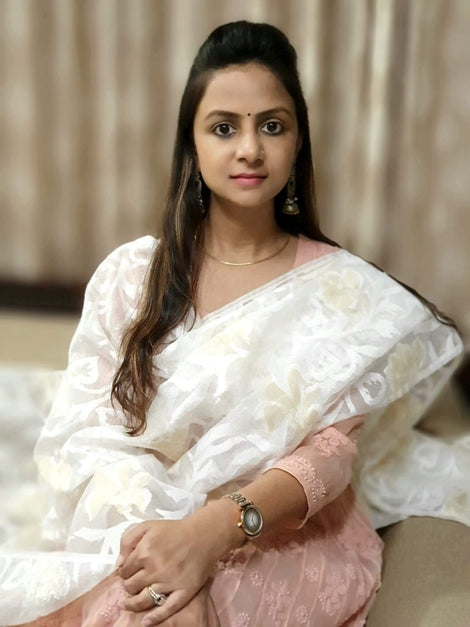 About 'The Weaves'
The Weaves, a Startup, founded in the year 2017, is a brainchild of our founder Aakanksha Gupta. With her creative mind & love for handloom, she has been able to establish the brand not just in India but overseas as well.
At The Weaves, our primary objective is to connect the local artisans directly to the urban market without any middlemen in between. As a result this helps to generate opportunity & income to poverty stricken weavers/artisans in rural areas and our Clients benefit by getting 100% Authentic Handloom products at affordable price points for the premium quality.
The Weaves also provide its clients a personalized buying experience along with customisation. We do undertake BeSpoke orders… Feel free to get in touch.
We also have a cosy Boutique Studio in Panipat, which you may visit with a must Prior Appointment and feel the products before you buy.
In case of any queries, you may WhatsApp us at +91 9306605059
(Mon – Sat 11:00 am to 6.30 pm IST)
or email your query to admin@theweaves.in